Be Cool Twice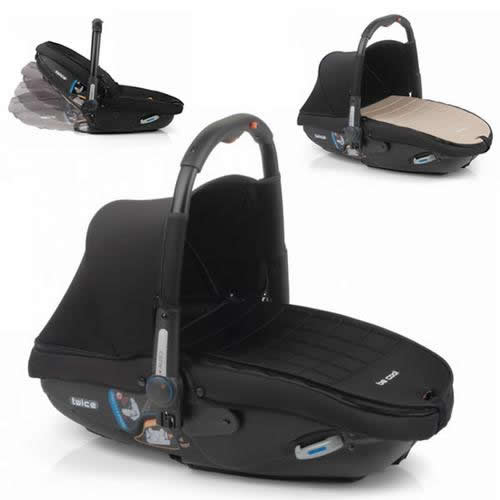 A multi position car seat that is great value to buy.
The Be Cool Twice again comes from the Jane group of companies and has some similar features to the Jane Matrix Light 2 in that it has four positions two of which that can be used in the car.
When secured in the car (seat belt fixing only), Twice can be used either "lay flat" (max 9kg) or rear facing (13 kg). The Twice is slightly heavier than some of its competitors but is a great price, often less than £200. This means your newborn can travel flat all day at a bargain price and you in the knowledge that your baby is travelling in the optimum position.
The Twice fits in most cars but does not work well if your car has rear bucket style seats as in the lay flat position the Twice stradles two adult seats in the rear of the car so flat bench seats in a car is best.
The Twice is based on the Jane Matrix Cup and their are various video's on Youtube which can give you a online product demonstration including this one from Baby Media https://www.youtube.com/watch?v=VvljF06ITOE